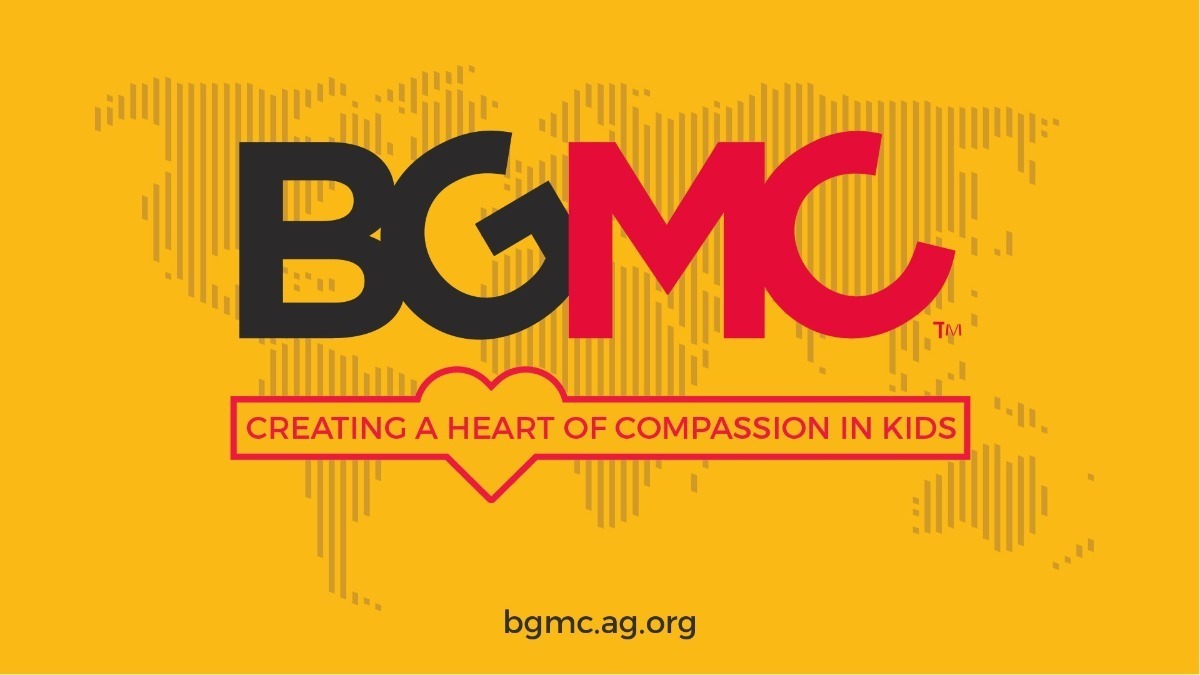 BGMC Mission Statements


BGMC has a two-fold purpose:
To reach the children of the world.
To create a heart of compassion in kids.
BGMC exists to serve the church in preparing kids for their fullest participation in world evangelization. As a children's missions education agency of the Assemblies of God, BGMC is committed to beginning the processes of missions awareness, missions concern, and missions stewardship in each young life and to introducing kids at the earliest possible age to Christ's Great Commission.
BGMC Motto
Challenging Kids to Reach the World
BGMC Vision Slogan
Equipping kids to know, care, pray, give, and reach the lost.
"Last year, our district's BGMC team supported a project in Guatemala, raising $5,000 to help a missionary who is launching a children's ministry!




This year we are partnering with JerryCan! JerryCan, born from WorldServe International's mission to solve the world water crisis, is dedicated to partnering with kids' ministry leaders in training children to become life-long givers. The outworking of this program is to bring clean water to needy families in Africa. When clean water is easily accessible in developing countries, we see churches flourish, schools thrive and medical facilities improve. Every lesson and video JerryCan teaches is geared toward showing students that their giving matters! And every coin collected by a child changes the life of another child. The JerryCan program is changing the world today AND tomorrow, for generations to come.




We are committed to giving $10,000 to JerryCan in 2023!




Will you team up with us?!
2024 NextGen
Leaders Conference
March 11-15, 2024
Registration
Download Flyer
TALENT SHOW
September 14, 2024
Download Flyer